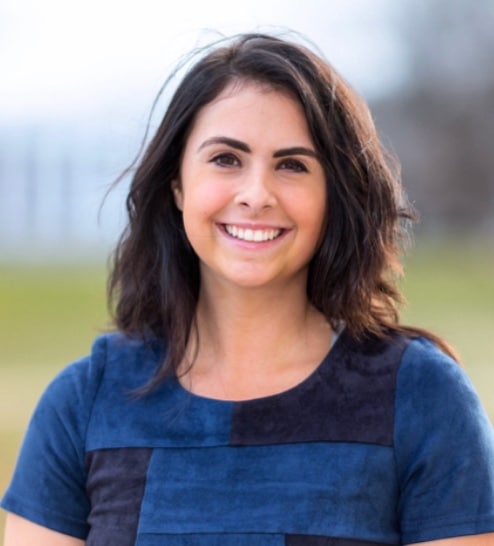 Evie (Evangeline) Lopoo is Project Manager of Research and Writing for Square One. In this role, she conducts original research and writes policy papers, academic manuscripts, and research briefs. She also provides staff support for the Racial Justice and Abolition Democracy (RJAD) Initiative and national reckoning work. Evie is also Special Assistant in Research to Commissioner of the NYC Department of Correction, Vincent Schiraldi.
Prior to her current role, Evie was a Project Coordinator for Square One, where she supported the Executive Session and Roundtable on the Future of Justice Policy. Before joining Square One, Evie worked as a Grant Writer and Research Associate at DreamWakers, a growing educational nonprofit, where she prepared annual reports, conducted stakeholder outreach, and contributed to efforts to scale through strategic planning and grant proposals. Evie was also a Research Associate and Communications Intern for the Institute for Veterans and Military Families (IVMF) at Syracuse University, where she supported the research team to publish reports and promote effective strategies around workforce reintegration post-service. These early career experiences motivated her interest in dismantling structural racism and improving access to education, mental health services, and safety for all people.
Evie holds a B.A. in Economics and American Studies, with a concentration in Popular and Visual Culture, from the University of Virginia.
Work
Learned Helplessness, Criminalization, and Victimization in Vulnerable Youth
Towards a New Framework for Achieving Decarceration