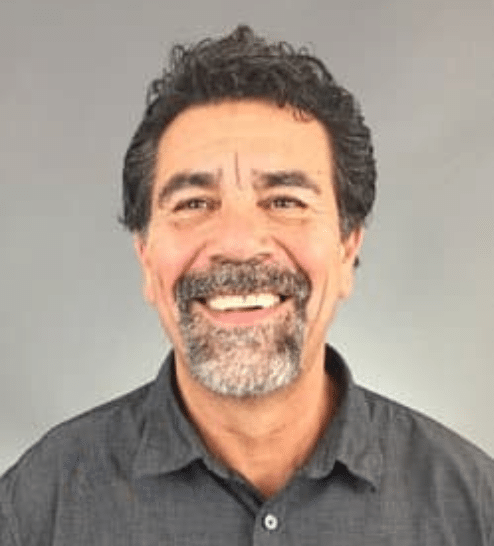 Regional Director of Policy and Advocacy for the Southwest, LatinoJustice PRLDEF; Senior Policy Analyst, Prison Policy Initiative
Born in New Mexico but raised in Texas, Jorge is the son of a farmer of Louisiana descent, whose family moved to South Texas over 150 years ago, and a mother who waded the Rio Bravo at 15. He is an Army veteran, has a MSSW from the University of Texas at Austin, and is the proud father of Catarina Amelia Renaud. As a Policy Analyst at the Texas Criminal Justice Coalition, Jorge authored dozens of bills in 2013 and 2015 that addressed Texas prison conditions and parole supervision.
As a Senior Policy Analyst at the Prison Policy Initiative he authored numerous studies examining ways to alleviate this country's obsession with incarceration and disproportionate sentences. Jorge has published poetry and essays across the country. He was also previously incarcerated for over 27 years. Jorge has been an integral part of Reenvision Justicia's network of Latinx organizers, lawyers and policy analysts for years and a regular and popular speaker at LatinoJustice annual convenings of Latinxs and the Criminal Justice system.
Jorge joined us for our virtual Roundtable convening "Examining Justice Reform and the Social Contract in the United States: Implications for Justice Policy and Practice."