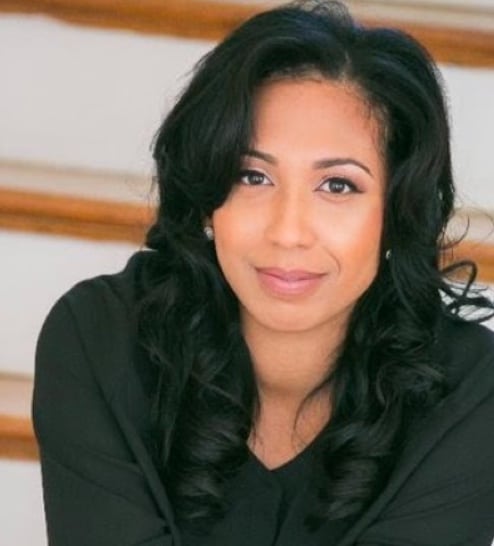 Leah Wright Rigueur is the Harry S. Truman Associate Professor of American History at Brandeis University. A historian by training, she received her B.A. in History from Dartmouth College and her M.A. and Ph.D. in History from Princeton University. Leah previously served as the Assistant Professor of Public Policy at the Harvard Kennedy School of Government. Before joining the Kennedy School faculty, Leah was a professor at Wesleyan University in Connecticut. 
Leah's research interests include 20th Century United States political and social history, and modern African American history. Her work emphasizes race, civil rights, political ideology, the American two-party system and the presidency. At the Kennedy School, she teaches courses on race, riot and backlash in the United States, and the Civil Rights Movement, race and policy in Modern America.
Leah's first book, The Loneliness of the Black Republican: Pragmatic Politics and the Pursuit of Power(Princeton University Press, 2015) covers more than four decades of American political and social history, and examines the ideas and actions of black Republican activists, officials and politicians, from the era of the New Deal to Ronald Reagan's presidential ascent in 1980.
Leah's research, writing, and commentary has been featured in a number of different outlets including Polity, Souls, Federal History Journal, CNN, PBS, NPR, Sirius Radio, Washington Post, The Guardian, MSNBC, Politico, The Christian Science Monitor, Chicago Tribune, The Atlantic, Daily Beast, Huffington Post Live, and Salon. [Source]
Leah participated in the first Square One Roundtable convening "Examining the History of Racial and Economic Inequality: Implications for Justice Policy and Practice."