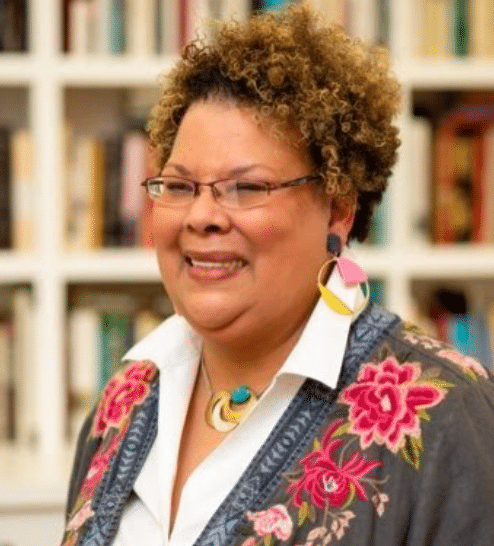 Writer in Residence, The Square One Project
Vivian is the Square One Project's Writer in Residence. In this role, Vivian contributes to the ongoing work of Square One and the Justice Lab. In addition to her own writing, Vivian provides leadership to the Racial Justice and Abolition Democracy (RJAD) Project, a joint initiative of Square One and the Institute for a Just Society; and will guide the continued development of Square One's work on racial reckoning and the future of justice.
Vivian comes to the Square One Project after 20 years as the Executive Director of College & Community Fellowship (CCF), a nonprofit dedicated to helping women with criminal convictions earn college degrees. As a formerly incarcerated woman and CCF program graduate, Vivian has been a leader in the movement to ensure that justice-involved women and their families have a better future.
Vivian joined us for our virtual Roundtable convening "Examining Justice Reform and the Social Contract in the United States: Implications for Justice Policy and Practice."
Work
Roundtable Paper: Suppressing Education to Silence Resistance: An American Tradition in Black Lives