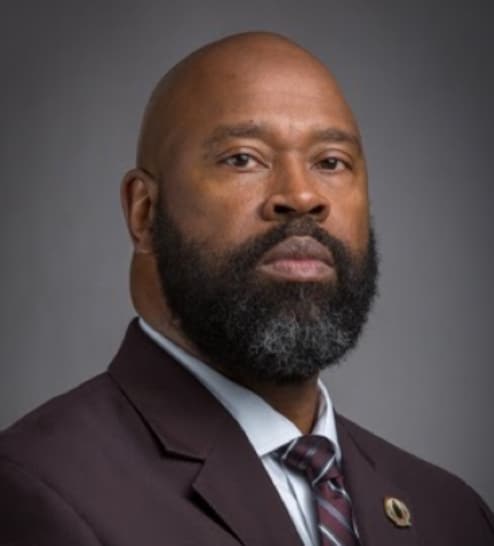 Associate Professor and Chair of the Department of Criminal Justice; NCCU
Dr. Brown is Chair of the Criminal Justice Department at North Carolina Central University. He is an investigator (with Dr. Lorraine Taylor) on the Durham (NC) site for the Research Network on Misdemeanor Justice, which operates under the direction of the Misdemeanor Justice Project at John Jay College of Criminal Justice in New York City and is funded by the Laura and John Arnold Foundation. He also serves as the program evaluator for the Cumberland County (NC) Veterans Treatment Court, and as the evaluator for the Fayetteville (NC) Police Department's Law Enforcement Assisted Diversion (LEAD) Program.
Dr. Brown has worked as a sentencing mitigation specialist for the National Center on Institutions and Alternatives (NCIA) coordinating offender-specific rehabilitation and supervision plans for offenders at the state and federal levels. His research surrounds interactions between police officers and citizens at the street-level (e.g., citation, arrest, use of force), the influence of race and gender (of officials and offenders) on criminal justice processing, and the impact of intermediate sanctions and problem-solving courts on rehabilitation and criminal justice processing.
Dr. Brown participated in the first Square One Roundtable convening "Examining the History of Racial and Economic Inequality: Implications for Justice Policy and Practice."