A list of upcoming events featuring our work and the work of Square One experts and our partners.
Sorry, we couldn't find any posts. Please try a different search.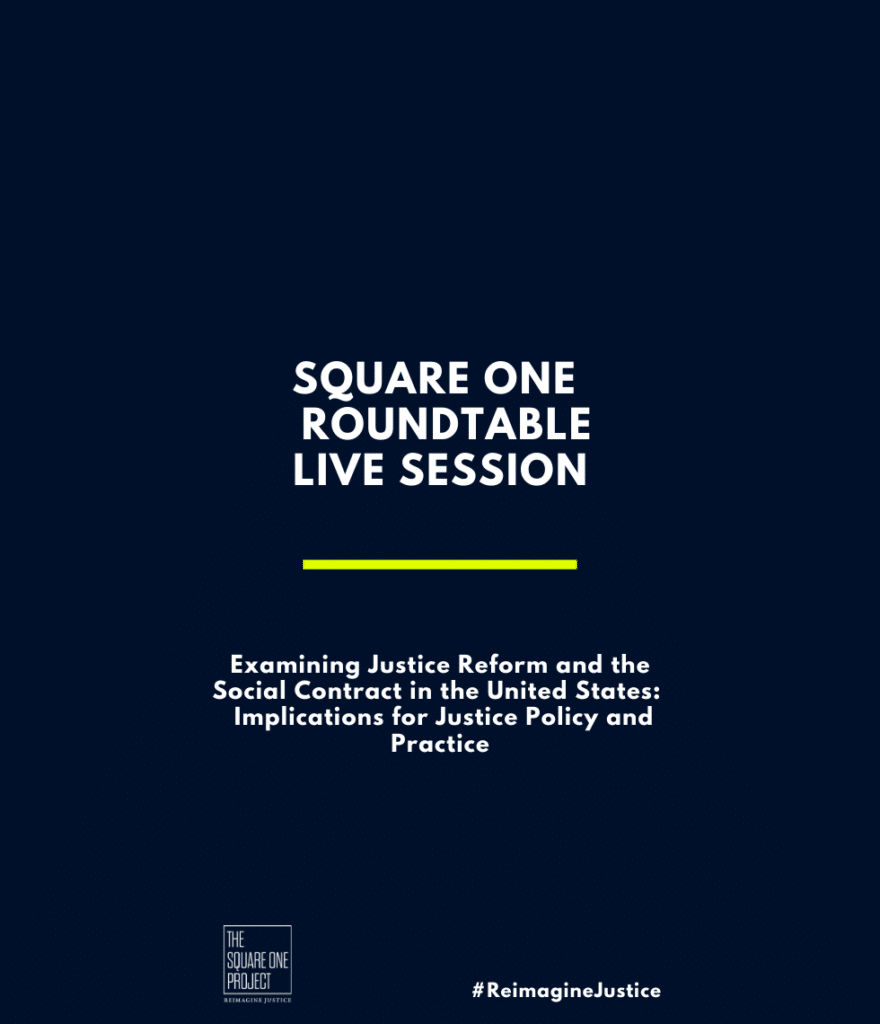 September 16, 4pm ET
Square One's YouTube Channel
A livestreamed session of the Square One Roundtable on the Future of Justice Policy. Over the course of several weeks, the Square One Project and the participants of the Roundtable on the Future of Justice Policy reimagined a social contract that serves, empowers, and strengthens the safety and well-being of all. The event featured the voices of advocates, researchers, practitioners, faith leaders, and many more from around the country, and considered the relationships between social rights, political rights, and justice reform in the age of COVID-19 and social mobilization for change. Finally, participants considered aspirations not only for changes to the justice system - but to adjacent institutions and policy domains, including healthcare, housing, education, anti-poverty policy, and the electoral system.