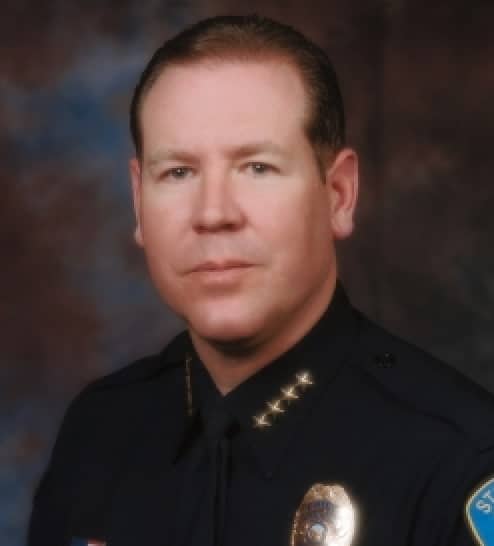 Police Chief, Stockton Police Department
Eric Jones began his career with the Stockton Police Department in 1993, as a Police Officer and then Field Training Officer and Departmental Instructor. He promoted to the rank of Sergeant in 1999, Lieutenant in 2003, and then Captain in 2005. He was later appointed to the rank of Deputy Chief in 2008 and then Assistant Chief in 2011. In 2012, he was appointed the 49th Police Chief for the Stockton Police Department.
Eric leads the Stockton Police Department in contemporary intelligence-led policing methods, and created Stockton's Real-Time-Policing concepts. He also created the Department's first Community Response Teams, Police Foundation, and Community Advisory Board. In 2015, Eric developed and led "Principled Policing" with the California State Department of Justice for statewide training, also leading to Stockton being one of only six sites for the National Initiative for Building Community Trust and Justice. In 2017, he founded the Stockton Alliance for Equity (SAFE) Coalition for Criminal Justice Leaders.
Eric holds a BS in Criminal Justice from California State University, Sacramento, and a MPA from National University.