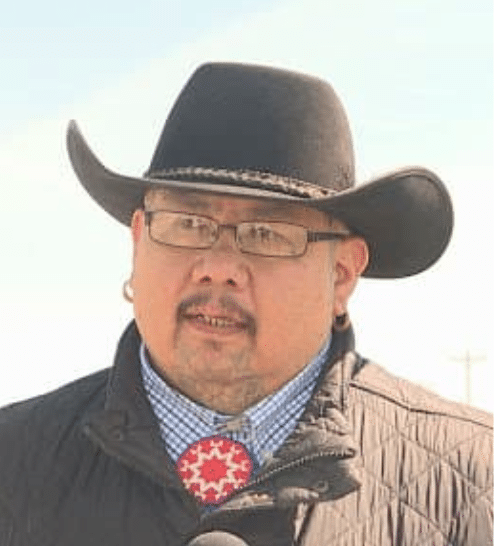 Co-Founder and Executive Director, I. Am. Legacy Center
Erik Bringswhite is the Co-Founder and Executive Director of the I. Am. Legacy Center, an innovative space that offers mental health, substance abuse, and social support programming to community members in Pennington County, South Dakota. Erik is a long-time foster parent and juvenile justice worker and a role model to many on the Pine Ridge Reservation and in the state of South Dakota, working to develop the next generation of Native people to be healthy and happy. He believes that courageous, confident Native leaders are vital for finding culturally appropriate, lasting solutions for their people, and as such has been a fellow for the Bush Foundation and a local community partner and "Champion of Change" for the MacArthur Foundation's Safety and Justice Challenge.
Erik willingly strives to serve as bridge, both in a healing approach and shifting of power to the community where it is required. He believes in reparative/restorative justice with liberation as the ultimate horizon, innerstanding (way deeper through a spiritual lens) that we are at the epicenter of pain and we must affirm, support, love one another for OUR survival and unfoldment. Erik is an arduous propeller of indigenous conciencia; he exudes community and culture as medicine. He embraces a fierce but kind and loving philosophy where liberation, building community relations with a unique perspective on how to tap and address power so that it can be redistributed in an equitable manner. He is big on healing practices where folks learn to understand the effects of compounded trauma.
Erik joined us for our virtual Roundtable convening "Examining Justice Reform and the Social Contract in the United States: Implications for Justice Policy and Practice."