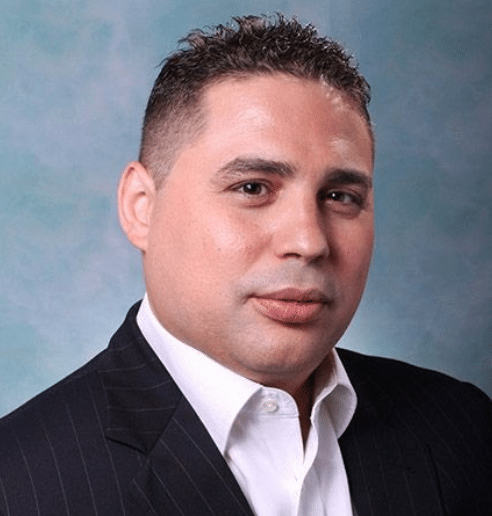 President and Founder, National Latino Evangelical Coalition; Pastor, The Gathering Place 
The Rev. Dr. Gabriel Salguero—is pastor of The Gathering Place, a Latino-led multi-ethnic Assemblies of God congregation in Orlando, Florida. Salguero is also the president and founder of the National Latino Evangelical Coalition (NALEC), a national coalition of several thousand evangelical congregations in the United States. He was the former Director of the Hispanic Leadership Program (HLP), and the Institute for Faith and Public Life at Princeton Theological Seminary. Salguero is also a powerful voice on issues that affect the close to 9 million Latino evangelicals in the United States. Salguero's leadership through NaLEC, offers an important voice for the growing diversity and changing demographics in our country. 
He has written extensively on Latino evangelicalism, immigration, racism, and multicultural congregations. Salguero has been named as one of the nation's most prominent Latino evangelical leaders by the New York Times, Huffington Post, the New York Observer, the Center for American Progress, El Diario, CNN Español, NBC Universal, Univisión, and Jorge Ramos's Al Punto. In addition, his leadership on issues of young male education and criminal justice reform has been featured by the Discovery Channel and the Oprah Winfrey Network.  Rev. Salguero has served on the White House Faith-Based Advisory Council, the National Association of Evangelicals (NAE), and the National Advisory Council of the My Brother's Keeper Alliance. He is also on the board of La Asociación Evangélica Latina (AEL) the coalition of Latin American evangelicals which is the representative body for all evangelical associations in Latin America.   Salguero holds a BA in Spanish and History from Rutgers University, and M.Div (magna cum laude) from New Brunswick Theological Seminary, he pursued a PhD in Christian Social Ethics at Union Theological Seminary, and holds a Doctorate in Divinity (honoris causa) from Eastern Nazarene College.  Rev. Jeanette Salguero lives together with his wife, the Rev. Jeanette Salguero and their two sons in Orlando, Florida. 
Gabriel joined us for our virtual roundtable convening "Examining Justice Reform and the Social Contract in the United States: Implications for Justice Policy and Practice."