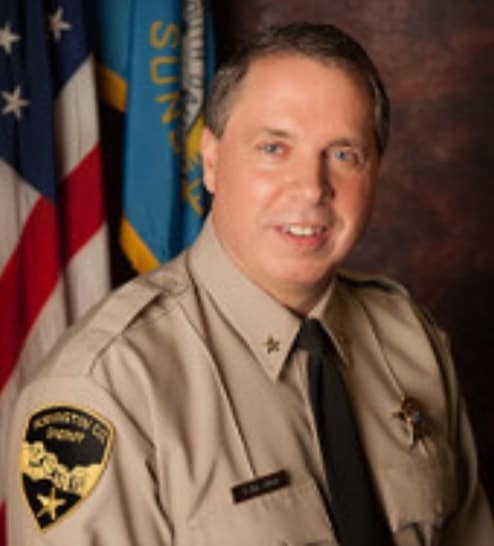 Sheriff, Pennington County, South Dakota
Kevin was sworn in as the Sheriff of Pennington County in 2011. The Sheriff's Office he oversees has four divisions, Law Enforcement, Jail, Juvenile Services Center, and the City/County Alcohol and Drug Program. Kevin also serves as Coroner for Pennington County.
Kevin began his law enforcement career with the Ward County Sheriff's Department in Minot, North Dakota in 1978. In 1982, he was hired by the South Dakota Division of Criminal Investigation (DCI) as a Special Agent with duty stations in Aberdeen, Rapid City, and Pierre. At DCI, Kevin served as Drug Task Force Supervisor, West River DCI Supervisor, Training Administrator, and in 2003 became Director. Retiring from DCI in 2006, Kevin was hired by the City of Rapid City in 2007 as Community Resources Director and was responsible for Human Resources, Information & Technology, Code Enforcement, and the Community Development Block Grant Program.
Kevin has a BA in Criminal Justice from Minot State University and an MPA from the University of South Dakota.