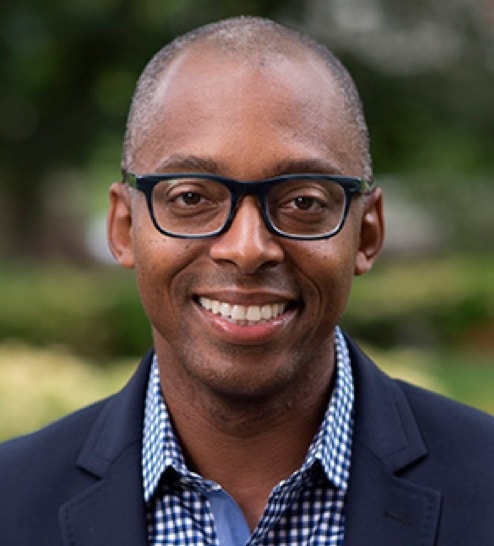 Professor of History, Race, and Public Policy, Suzanne Young Murray Professor, Harvard University
Khalil's scholarship examines the broad intersections of race, democracy, inequality and criminal justice in modern US History. He is co-editor of "Constructing the Carceral State," a special issue of the Journal of American History (June 2015), and a contributor to a 2014 National Research Council study, The Growth of Incarceration in the United States: Exploring Causes and Consequences, as well as the author of The Condemnation of Blackness: Race, Crime, and the Making of Modern Urban America.
Much of Khalil's work has been featured in national print and broadcast media outlets, including the New York Times, New Yorker, Washington Post, The Nation, National Public Radio, Moyers and Company, and MSNBC. He has appeared in a number of feature-length documentaries, including the Oscar-nominated 13th (2016) and Slavery by Another Name (2012).
He is the former Director of the Schomburg Center for Research in Black Culture, a division of the New York Public Library and the world's leading library and archive of global black history. Before leading the Schomburg Center, Khalil was an Associate Professor at Indiana University.
Khalil participated in the second Square One Roundtable convening "Examining Criminalization, Punitive Excess, and the Courts in the United States: Implications for Justice Policy and Practice."
Khalil graduated from the University of Pennsylvania with a BA in Economics in 1993. He earned his PhD in US History from Rutgers University.
Work
Roundtable Paper: A Review of Recent Historical Scholarship on Racial Criminalization and Punitive Policy in the United States