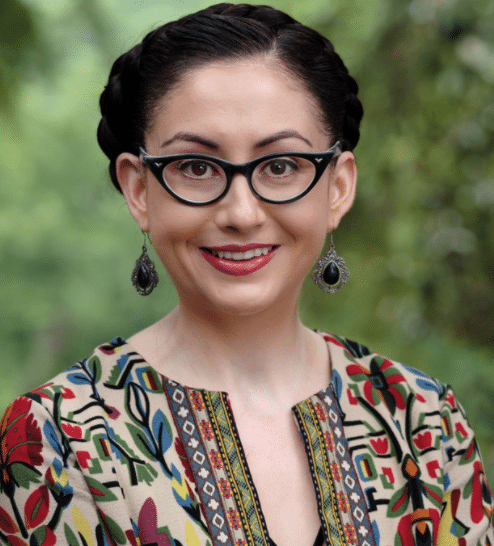 Community Outreach Coordinator, Texas Appleseed
Kristian Caballero is the Community Outreach Coordinator of Texas Appleseed, a public interest justice center that works to change unjust laws and policies in Texas through partnership with pro bono collaborators. Kristian is an expert in community engagement, diversity outreach, grassroots organizing, advocacy, and campaign strategy, and in her role at Texas Appleseed she develops partnerships and coordinates efforts on a variety of projects. Before joining Texas Appleseed, Kristian worked for Travis County as a Planner in their Justice Planning Department.
Kristian volunteers her time as Vice Chair on the Human Rights Commission and the Mayor's Task Force to address Institutional Racism and Systemic Inequities at the City of Austin. She sat on the board of Measure Austin and East of Cameron, and still collaborates with a variety of organizations on community efforts. She continues to focus on community organizing, with the intention of activating social awareness and initiatives.
She has a BA in Political Science and Legal Reasoning from the University of Texas at El Paso. She received formal trainings from: Camp Wellstone, Emily's List, Annie's List, The People's Institute for Survival and Beyond, and Pacific Educational Group.
Kristian joined us for our virtual Roundtable convening "Examining Justice Reform and the Social Contract in the United States: Implications for Justice Policy and Practice."