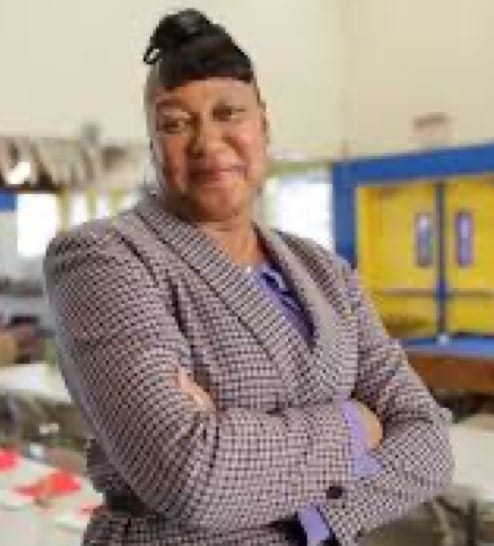 Department Chair of Legal Administration, Merritt College
Margaret is an instructor in the Administration of Justice program at Merritt College. She has been with Merritt for 14 years and has served as the Department Chair of the Legal Administration department for 13 years. Margaret has helped grow the Administration of Justice program by bringing in experienced instructors, strengthening community partnerships, and creating new, innovative courses like our Pre-Academy course designed to prepare students for the police academy.
Margaret is a retired Oakland police officer who served 25 years in the city where she was born and raised. She worked in the Fugitive, Patrol, and Youth Services departments. Margaret became the first, and only, woman to achieve the Officer of the Year award at the Oakland Police Department. Currently, Margaret serves as board president of the Oakland Police Activities League (PAL), a nonprofit providing afterschool activities and sports opportunities to youth. She founded the PAL Track and Field Team 34 years ago. The PAL track team has allowed hundreds of Oakland youth to travel beyond the city limits, a first-time experience for many kids in her program. Margaret is dedicated to creating positive and safe experiences and programs for Oakland's youth and young adults.
Margaret participated in the second Square One Roundtable convening "Examining Criminalization, Punitive Excess, and the Courts in the United States: Implications for Justice Policy and Practice."