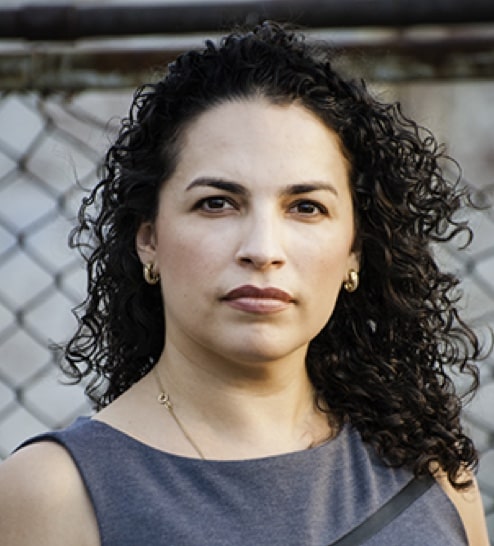 Nicole Gonzalez Van Cleve
Associate Professor of Sociology and Criminal Justice, University of Delaware
Nicole is an Associate Professor at The University of Delaware in the Department of Sociology and Criminal Justice. She is also an affiliated scholar with the American Bar Foundation. Her award-winning book, Crook County: Racism and Injustice in America's Largest Criminal Court, is a NAACP Image Award Finalist and a two-time Prose Award Winner for Excellence in Law and Legal Studies and for Excellence in Social Sciences. She is the recent winner of the 2019 American Sociological Association's Distinguished Scholarly Book Award. Her legal commentary has been featured on NBC News, NPR, MSNBC's The Rachel Maddow Show, CNN and the New York Times.
Prior to receiving her PhD in Sociology from Northwestern University, Nicole served in The Office of the Chief of Staff at the White House during the Clinton Administration and subsequently worked for five years as a Consumer Brand Planner for Leo Burnett, USA. She is the former Research Director for Chicago Appleseed Fund for Justice – a policy/nonprofit organization that specialized in legal advocacy.
Her new book, The Waiting Room examines life around the Cook County Jail and how the suffering – caused by pretrial incarceration – extends beyond the cages and into the communities.
Nicole participated in the second Square One Roundtable convening "Examining Criminalization, Punitive Excess, and the Courts in the United States: Implications for Justice Policy and Practice."