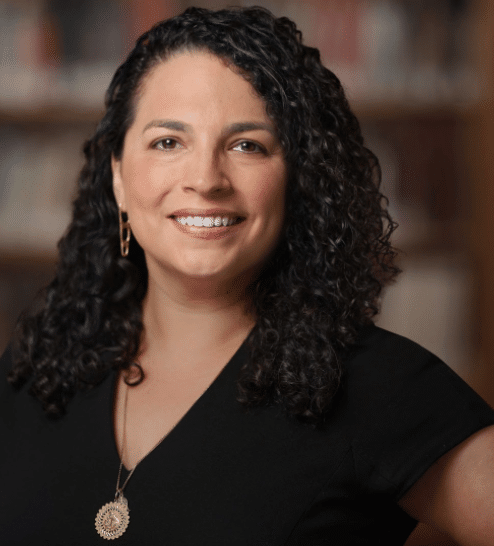 Nicole Gonzalez Van Cleve
Associate Professor, Department of Sociology, Brown University
Nicole Gonzalez Van Cleve, Ph.D., is writer, sociologist and legal scholar whose research examines how the criminal justice system reproduces racism despite due process protections. She is the author of the acclaimed book, Crook County: Racism and Injustice in America's Largest Criminal Court, which is the winner of 11 awards or finalist distinctions for its contribution to the areas of sociology, law, criminal justice, and media. She is the winner of her discipline's highest book honor, The American Sociological Association's Distinguished Book Prize as well as an NAACP Image Award Finalist in the category of "Outstanding Literary Work – Debut Author."  Her new book, The Waiting Room, is part of the series The Southside from Amazon Original Stories and is a collaboration with the Pulitzer Prize–winning team at The Marshall Project. 
Gonzalez Van Cleve's written commentary has appeared in The New York Times, The Atlantic, NBC News, Crain's Chicago Business, and CNN.  Her legal commentary has been featured on NPR, NBC News, CNN, and MSNBC's The Rachel Maddow Show. 
Currently, Dr. Gonzalez Van Cleve is an Associate Professor in the Department of Sociology at Brown University and an affiliated scholar with the American Bar Foundation in Chicago, IL. 
She is a native-Chicagoan, a first generation college graduate, and a proud alumni of Northwestern University (BA., MA., Ph.D.).
Nicole participated in the second Square One Roundtable convening "Examining Criminalization, Punitive Excess, and the Courts in the United States: Implications for Justice Policy and Practice."
Work
Roundtable Paper: Due Process and the Theater of Racial Degradation: The Evolving Notion of Pretrial Punishment in the Criminal Courts