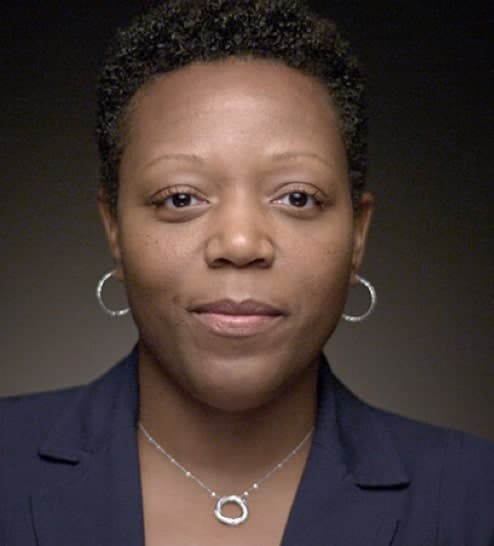 Inaugural Leader in Residence, Chicago Beyond
Nneka Jones Tapia, the inaugural leader in residence at Chicago Beyond, is an experienced psychologist who is passionate about mental wellness, criminal justice reform, and supporting young people who have experienced trauma.  Prior to joining Chicago Beyond, Nneka served as a Senior Fellow with the University of Chicago Institute of Politics and as the Executive Director of the Cook County Department of Corrections. As the leader of the jail – an institution that has been called "the largest mental hospital in the country" with 2,000+ inmates diagnosed with mental illness on a given day – Nneka spearheaded several bold strategies to promote wellness and reduce recidivism. 
Nneka's personal experiences have significantly influenced her life's work. She has seen family and friends struggle deeply with mental illness and as a young girl she was separated from her father when he was incarcerated.  Nneka feels blessed to have had a support network that helped her build resilience during difficult times and she has dedicated her career to ensuring others have similar opportunities to fulfill their potential. 
 
Nneka earned her BA from the University of North Carolina at Chapel Hill, her MA from East Carolina University, and her PsyD from the Virginia Consortium Program in Clinical Psychology.