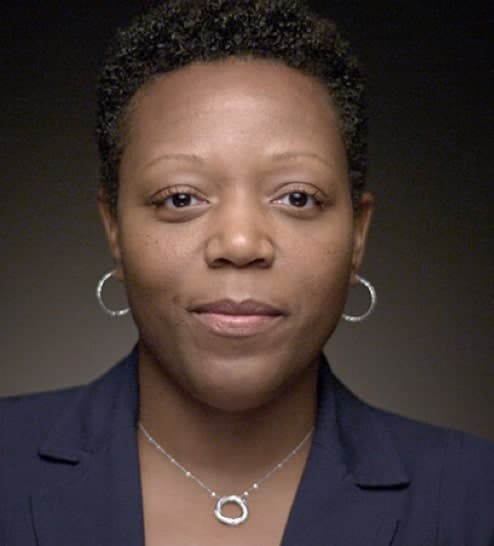 Managing Director of Justice Initiatives, Chicago Beyond
Nneka, the Managing Director of Justice Initiatives at Chicago Beyond, is an experienced psychologist who is passionate about mental wellness, criminal justice reform, and supporting young people who have experienced trauma.  
In 2018, Dr. Jones Tapia was named Chicago Beyond's first-ever Leader in Residence through its Leadership Venture, a fellowship designed to drive systemic change by giving local leaders the platform and resources to leverage their expertise and skills to tackle significant challenges facing Chicago's youth. Chicago Beyond's Leadership Venture gives visionary individuals the runway and support they need to make their concepts a reality with no pre-determined plan. 
During her residency, Dr. Jones Tapia's work centered on transforming systems to become more trauma-informed for young people in Chicago. Her efforts led to a partnership with Chicago Public Schools that supported the school district in developing its healing-centered framework to address trauma holistically. Dr. Jones Tapia also led a partnership with the Cook County Sheriff's Office to reimagine justice-involved family engagement and reduce the stigma and trauma that surrounds young people impacted by parental incarceration. The initiative has the potential to impact more than 80,000 children annually whose parents are experiencing incarceration in the Cook County Jail. 
Dr. Jones Tapia was previously the warden of Cook County Jail and is known as one of the first psychologists in the nation to lead a correctional facility. During her tenure, Dr. Jones Tapia directed several bold strategies to promote wellness and reduce recidivism in the jail, which is often categorized as "the largest mental hospital in the country" with 2,000+ incarcerated men and women diagnosed with mental illness on any given day. As warden, and in partnership with other Cook County criminal justice system stakeholders, the jail's population was reduced by approximately 20 percent.   
Nneka earned her BA from the University of North Carolina at Chapel Hill, her MA from East Carolina University, and her PsyD from the Virginia Consortium Program in Clinical Psychology.