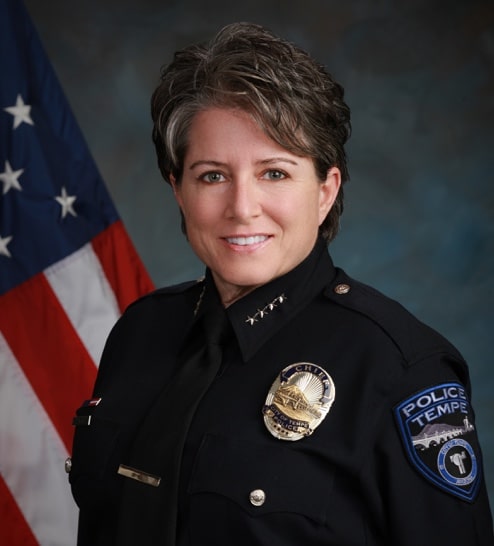 Chief of Police, Tempe, Arizona
Sylvia serves as the Chief of Police in Tempe, AZ. Her 29 years of local police experience helps her appreciate the rewards and challenges of modern policing in complex environments and diverse communities. 
Sylvia fine-tuned her executive agility as the Chief of the El Cerrito, CA Police Department from 2010 until her appointment in Tempe, Arizona. Prior to El Cerrito, Sylvia spent most of her early career with the Sacramento, CA Police Department where she served in every division of the department and gained operational, training, managerial, and strategic experience.
Sylvia currently serves on the Executive Board for the Arizona Association of Chiefs of Police, is an Executive Fellow for the Police Foundation, on the Community Policing Committee of the International Association of Chiefs of Police, and on the Law Enforcement Council for the U.S. Humane Society.
Sylvia holds a BS in Criminal Justice from California State University, Sacramento, a MA in Organizational Management, and a MS degree from the Naval Postgraduate School- Center for Homeland Defense and Security.